Custom Wood Photo Blocks
We've collaborated with On A Block to bring you Australian made, custom wood photo blocks in the best quality we have seen. Print your photos on premium wood blocks.
Our Australian made custom wooden block prints are a perfect way to display your favourite memories on premium wood, all handcrafted in Melbourne.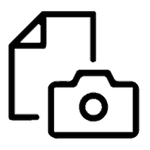 Upload
Your Photos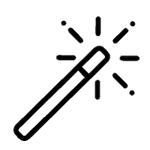 Magic
We use our magic to crop & resize your photos to fit the block you have chosen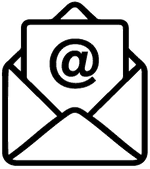 Mock-up Approval
Lookout for an email of your mock-up! Let us know if any changes are needed at this stage.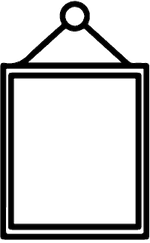 Enjoy!
Your blocks are printed, packed & shipped to your door
We use the latest UV printing technology to print directly onto the wood. It's sanded, varnished and then printed. A white layer is applied first, then your photo is printed on top. The white layer gives a brighter and more vibrant finish once the print is added. We can print without the white layer if you wish - however the print will have a sepia (vintage) tone of the wood underneath, like an old photograph!
You can choose to add a white or wood border around your print. These borders are just unprinted blank space in either white or wood to give your print a "framed" look and add focus to your image. You can also leave it borderless which means your photo is printed edge to edge with no border.
Yes you can stand the prints up on a shelf or console table, or hang them on the wall - the choice is yours! A small keyhole is included at the back to hang from a small wall hook or nail. If you would prefer you can also use 3M velcro strips (not provided) to avoid putting nails into the wall. Follow instructions on the pack and place strips in the right positions so your wood photo block can stay on the wall for a long time!
We use 25mm thick premium birch plywood.
Yes no problem! Please select this option when placing your order, via the checkbox option. If you select to add a custom message, a box will appear below asking for the message details.
We highly recommend keeping the wood blocks away from any water / liquids / food to avoid anything absorbing into the wood. To remove dust simply use a clean, dry microfibre cloth and gently wipe the surface. The print itself is water resistant (not water-proof) however the wood is natural wood and can expand if liquids are absorbed into it, which could damage the print on top.
Please allow 1-2 business days for our designers to email you. In some instances during annual leave periods when our designers are away, this time may be extended and we will advise this on the item page so you will see the time frame before purchasing.
Yes sure, we can print almost anything for you. Please reach out with some details of what you would like and we will let you know.
10x10cm - 400 g
10x15cm -  450 g
15x15cm - 600 g
15x20cm - 700 g
20x20cm - 850 g 
20x30cm - 1.4 kg
30x30cm - 1.8 kg
30x40cm - 2.2 kg
---


CUSTOM WOOD PHOTO BLOCKS AUSTRALIA
Print your photos on premium wood blocks. Our Australian made custom wooden block prints are a perfect way to display your favourite memories on premium wood, all handcrafted in Melbourne. Made of quality sustainable materials, our photo blocks are also popular as gifts for friends, family or loved ones. Our designers will crop and adjust your photo and send you a mockup for approval before we print. Create your own unique personalised wooden photo block in a few easy steps. Simply pick your size and upload your photo, we do the rest!

YOUR PHOTO PRINT ON A WOOD BLOCK, IN PREMIUM QUALITY
We use 25mm thick premium birch plywood. Sanded and varnished, then printed using latest UV print technology to give you a durable print with water and fade resistance. Each piece of wood is one of a kind! As wood is a natural material, there will be slight natural variances in each photo block. Please keep in mind unlike plastic, wood is grown naturally and not machine-made so there are small imperfections (just like us!) in wood grain that make it a unique and beautiful.


FREE & QUICK SHIPPING TO AUSTRALIA
We offer

free delivery

Australia - wide. Get your order delivered to your door quickly! Choose from regular or express post. All these items are located in our Sydney warehouse. You can rest assured you can order online with us and your order will be packed & sent locally.