Custom Print FAQ's
We've put together helpful tips and tricks to help take the best photos for your custom prints, pet & family portraits.
The best photos mean the best portrait results! If you still need help please feel free to reach out to us via the contact form below, email us, or click the chat button.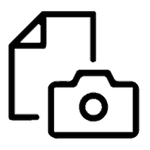 Upload
Your Photos and info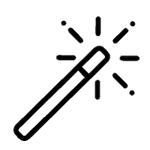 Magic
We use our magic to handcraft your art!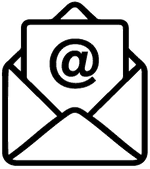 Mock-up Approval
Lookout for an email of your mock-up! Let us know if any changes are needed at this stage.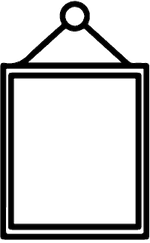 Enjoy!
Your art is printed, packed & shipped to your door
Photo Tips
• High resolution 3mb + from smart phone or camera. No blurry photos or thumbnail screenshots from social media please.

• Well-light room, or natural daylight. If photos are too dark / light the result will be too.

• Pet photos look best front on at eye level. People can be in any pose keeping in mind what you provide is what we will create.

• No cropped faces or other bits you need included in the portrait. We cannot re-create stuff that isn't already there.

Clear, Well-lit Photos
We use your photos to make your artwork, so the better the photo, the better the result! If the photo is too dark for example, we wont be able to see certain details and that will be missing from your print.

Highest Resolution
If you have original high resolution files, please send these. The larger the better! Sometimes we have to use social media pics. Please save as files instead of screenshots. Do you have a really old physical photo? Please scan in and send. 300dpi is a good resolution to use.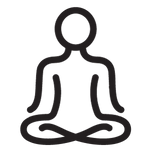 Correct Poses
Front-on eye level view is best. While you can provide funny views or faces for people, pets look best if kept to similar pose as the example photos. We cannot change poses, so please provide the pose you want us to re-draw!
Frequently Asked Questions
Yes! A mock-up is emailed to you for approval before we print anything. You can make changes at this stage and we won't print until you're happy with it.
Our team quality-checks all photos that come in. If your photo won't work for any reason, we will reach out to you and discuss some options. We can also help you figure out how to send the file at a higher resolution. If you want us to check it before ordering, just email us the photo and we will check it for you for free.
Yes we can! Just upload all the photos when ordering and leave a note during checkout. Please keep in mind if photos are taken at different angles, then its not possible to merge all the people into the same photo as it will look strange. Best to ensure all people or pets photos are taken front on at eye-level if you need them merged.
Please allow 1-2 business days for our designers to create your custom artwork. In some instances during annual leave periods when our designers are away, this time may be extended and we will advise this on the item page so you will see the time frame before purchasing.
Yes, but they must be added onto a print order. The digital add ons are $10 AUD. The digital add on is a high resolution PDF file of the finalised design that you can print yourself. Since they can only be purchased with a print, keep in mind your physical print will still arrive in the mail at a later date.
Please reach out and we will advise the quickest we can get this to you. The quickest items to purchase are our unframed prints as they are the fastest to make. We have a number of postal services available including Express Post and StarTrack. If it's impossible to get it to you as the deadline is too short - please add a digital PDF to your order. This is a high resolution PDF file of the finalised design that you can print yourself. These can only be purchased WITH a print, so keep in mind your print will still arrive in the mail at a later date.
Yes sure! Please scan in and attach to your order. You can also email them to us. 300dpi is a good resolution to use. Photo Centres such as Harvey Norman, Kmart and Officeworks offer scanning services for as little as cents per photo. If you are in the United States then places like Walmart Photo Centres have this service too.
Feel free to contact us below if you have any other questions!